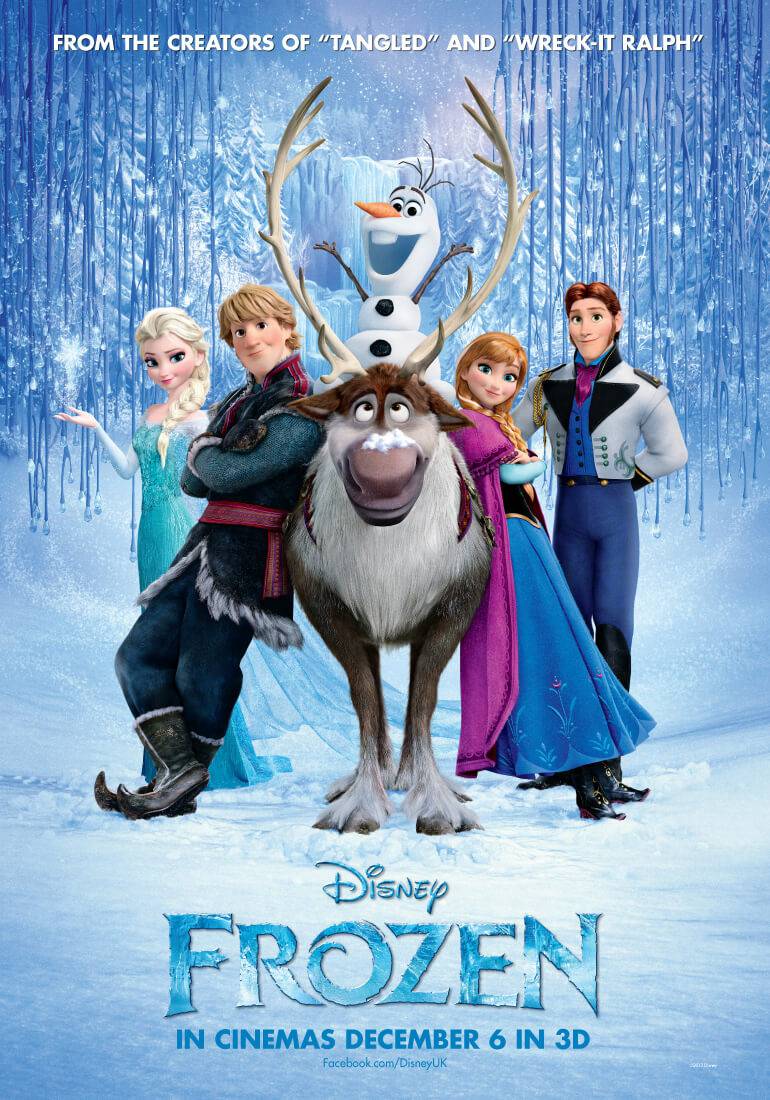 Let me start by saying that
John Lasseter
is truly one of the greatest filmmakers alive. His oeuvre is dominated by sophisticated explorations of the father figure as an archetype, particularly with regard to redefining his identity in a world that shifts beneath him.
I never hesitate to take my kids to any film John Lasseter is associated with, and if you're getting the impression I'm raising film snobs, well, yeah. I guess I am. Film snobs who can differentiate between a Pixar film and a Dreamworks film.
Did I mention they're five and six?
Yep, at five and six my kids appreciate structure, character development, performance, and theme, just like any ordinary five- and six-year-olds –– who happen to have a father who can't help but encourage them to identify what works for them and what doesn't.
So of course I took my precious little film critics to see 'Frozen'.
I'm not going to do a movie review here, other than to say that except for the tight structure, engaging characters, clever dialogue, and thoughtfully crafted world the story takes place in, you'd never know John Lasseter had anything to do with 'Frozen'. The story is entirely devoid of a father figure.
More than once, a bit of unexpected dialogue made me laugh out loud. But then, h
alfway through the third act, the good guy says to the bad guy, "You'll never get away with this." The bad guy replies, "I already have."
My six-year-old daughter leaned over and said, "Dada, we already heard that line in something else."
She was right. We had. (Three days before we'd watched '
Escape from Planet Earth
', which in an interesting bit of irony is not a John Lasseter movie at all and yet is –– you guessed it –– an exploration of the father figure as an archetype, particularly with regard to redefining his identity in a world that shifts beneath him. Go
Weinsteins
, right?
)
To be fair, 'Frozen' was actually directed by
Chris Buck
. John Lasseter was the executive producer. And 'Escape from Planet Earth' was directed by
Cal Brunker, not Harvey and/or Bob Weinstein.
Add to that as far as critical acclaim goes, while John Lassiter has only won two Academy Awards (not counting the two Student Academy Awards he won while at
California Institute of the Arts
)
, the Weinsteins have won 75.
So why am I picking on John Lasseter?
Because he has such a clear, consistent vision. And the power to insure that every single thing that comes out of Walt Disney Animation Studios and Pixar meets his extraordinarily high standards. As for the Weinsteins, while some of the films they've been associated with are transcendent ('Silver Linings Playbook', 'The King's Speech'), some are pretty crappy.
Sorry, John. That's what you get for being so damn good.